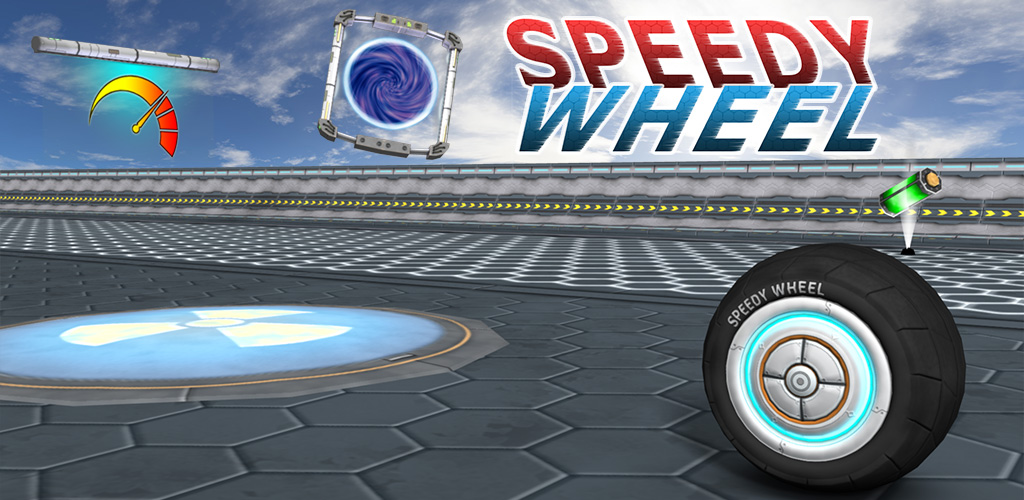 Speedy Wheel
Speedy Wheel will take you through floating race tracks and teleport gates, all set in a futuristic environment where you can break the laws of physics!
Reach new longer distances and ride your Wheel up to astonishing velocity!!!

Find gadgets and secret spots that will help you to survive longer.
NOTE:
The game is just a demo. There could be errors or bugs.
How to Play:
- Touch to accelerate and slide to steer (advanced control is available)
- Tilt option available
- Landscape or Portrait mode available even during the game
Game Features:
- Challenge your friends in a multiplayer race!
- An endless race to avoid obstacles and enemies
- Increase your level of experience along with your speed
- Find gadgets to survive longer*
- Capture screenshots and share them
- Connect to Google Play, earn Achievements and climb the Leaderboards!
Available on